There is occasion were you will not have physical access to the machine which hosts your RPD.
How to connect?
First create a new ODBC Data Source, you can find that in Control Panel --> Administrative Tools
Choose the System DSN tab
Click on Add
Then select the BI Server driver
You'll be prompted with this:
For name enter "remote_rpd", for server, select the location of your other server, in my case, it's XP
Enter the username and password to the remote RPD (if you haven't changed anything, it's Administrator/Administrator)
Go ahead and accept the defaults
You should now see "remote_rpd" in your list of data sources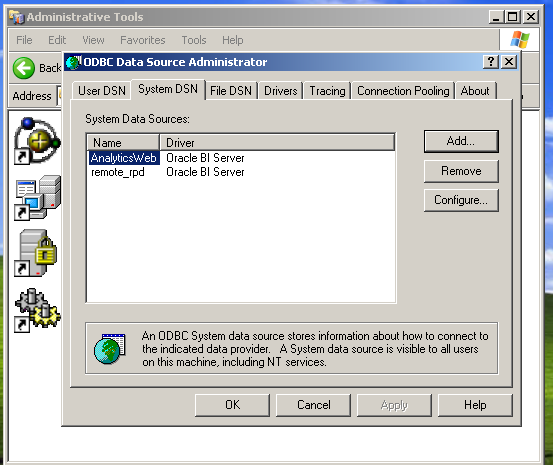 Finally, open up your BI Administration tool and you should see "remote_rpd" in your list
Enter the password and voila! You are in.